A Perfect German Christmas
December 27, 2014
Christmas, or Weihnachten, is considered to be one of the most important holidays in Germany. It is a time for introspection, celebration, family and friends and is much less commercial than Christmas in the US. Filled with warmth and that wonderful German hospitality that I come to love so much, my experience of a Perfect German Christmas was that it was that it much less about the bling and more about time honored traditions and the simple pleasure of spending time with the ones you love. In the weeks leading up to Christmas Day I was very aware as I walked the streets of Dusseldorf that the Christmas decorations that were starting to appear were so very simple … a few candles and some greenery gracing a windowsill or a shop window with a carefully constructed scene worthy of adorning the front of a postcard. And there was definitely no absence of whimsy ….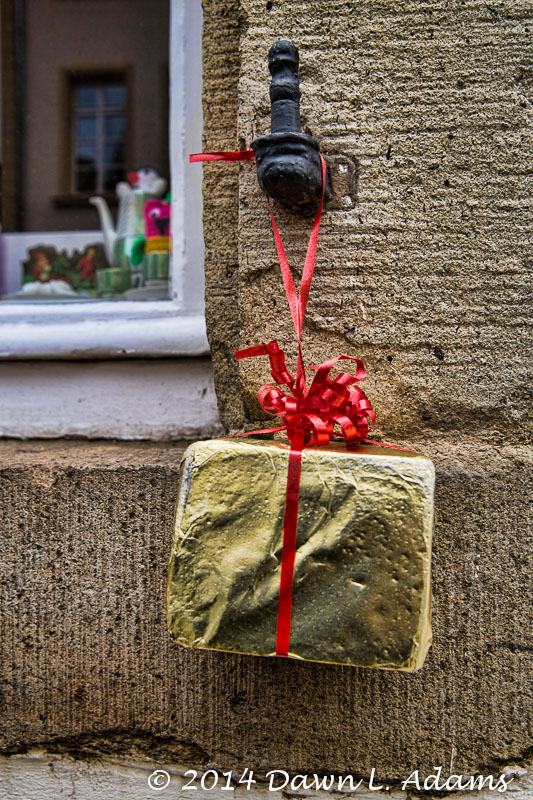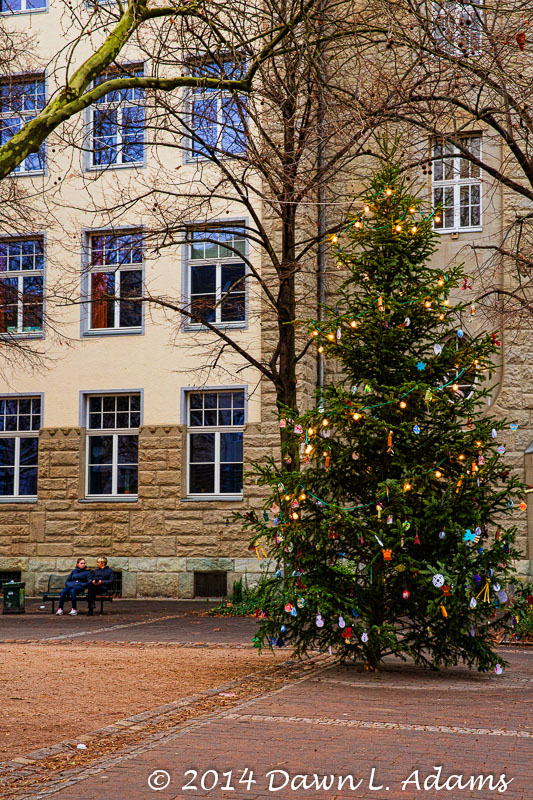 Germany is known for its Christmas markets and people travel from all over the world to experience them this time of year. You can find one in just about any town you happen to be in and Dusseldorf is no exception. Located in Alstadt, or Old Towne, the Dusseldorf Christmas market is filled with many unique crafts and gifts but mostly it is filled with people simply enjoying the holiday as well the abundant food and drink of the season. In Germany it seems there is always a reason to drink, cold weather not withstanding, and they seem to get the hang of it at a very young age!
If you would like to read more about German Christmas Markets click here:
Without a doubt the best part of our German Christmas was having the opportunity to spend it with our new friends Bettina and Holger, and being welcomed into their home as if we were family. In Germany Christmas is celebrated for 2 days, Christmas day being for family, and the day after or the second day, being a day for friends. We were included in Christmas Day with their family and it was a lovely day. There was so much care that went into all the preparations and there was a distinct absence of the Christmas present frenzy that is so often a big part of an American Christmas. It was all about taking the time to be together, good food, some laughter and lots of love. My heart was warmed by this day and so was my spirit. Thank you Bettina and Holger!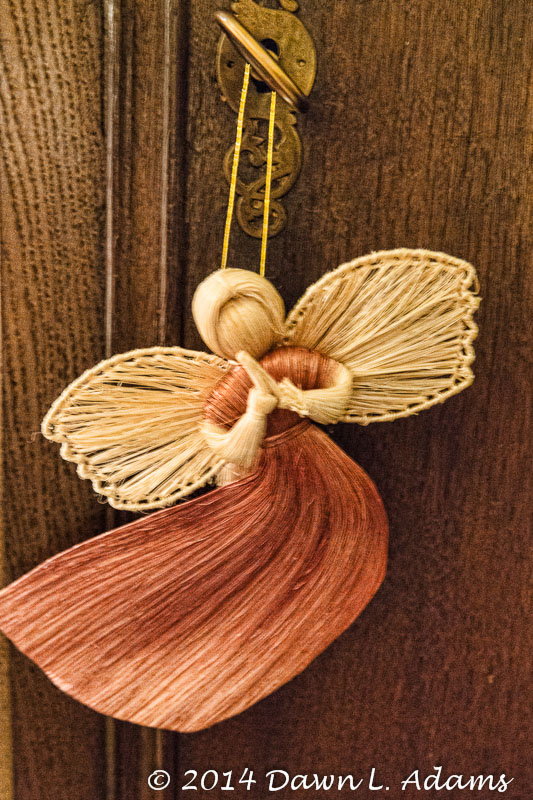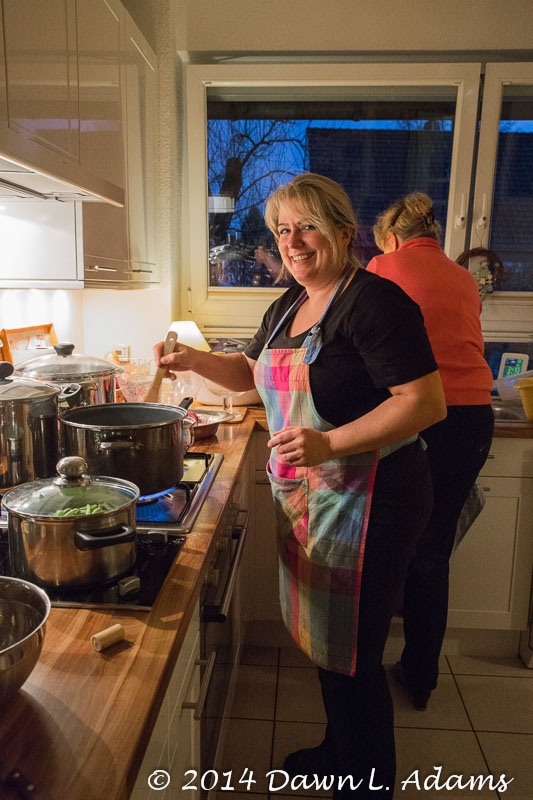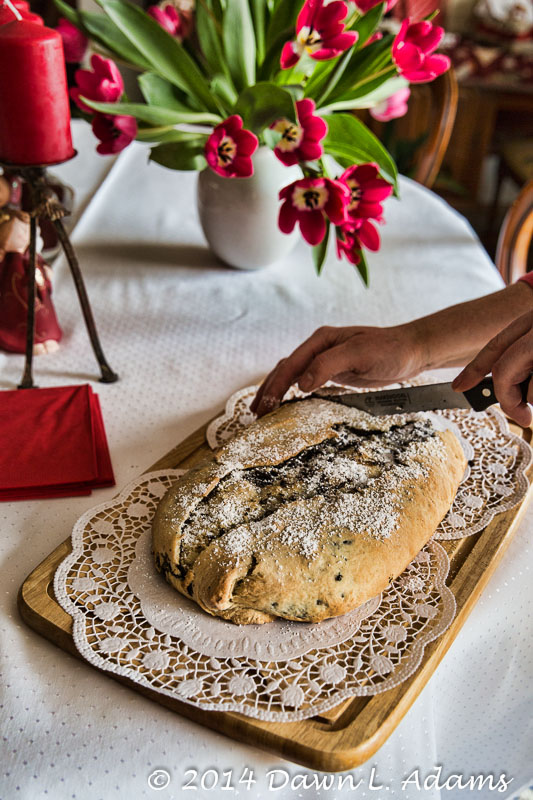 On the second day of Christmas we were blessed with some sunshine and an absolutely beautiful day unlike anything we've experience since we've been back. We decided to head out for a walk along the Rhine and take advantage of this unusually beautiful day. There were many families out simply enjoying life as were we. It was quiet, peaceful and a perfect day for photography. Here are a few of my favorites from the day:
As we were walking home at the end of this perfect second day of Christmas we passed by the one of the local churches with it's doors open wide. I couldn't resist stepping inside and I was glad I did. It's was a absolutely beautiful with the candles lit and the incense burning. It was the perfect way to to end our perfect German Christmas and was a sight to behold.
Frohe Weihnachten!
XOXO, from me and lu