5 Reason Istanbul is My New Favorite City
January 16, 2015
I realized recently that whatever city I am currently in is my new favorite city and Istanbul was no exception. During my time there and for a while thereafter, it is my favorite and I find that I carry a piece of it with me for ever after, tucked away in a special place in my heart that I have created just for it. A familiar smell, an image or perhaps even a particular sound and I am immediately transported back and I fall in love with it all over again.
I believe hearing the call to prayer will forever transport me back to my days in Istanbul. I have experienced it before in other countries but there is nothing quite like walking through the city streets at dusk surrounded by some of the worlds most beautiful mosques as the call to prayer begins, or gazing out over the city in the early morning while sipping a hot cup of apple tea and letting the hypnotic call escort you into the new day.
The brilliant colors of the cayenne, the turmeric and the sticks of cinnamon in my very own kitchen are now daily reminders of the incredible spice markets I experienced while in Istanbul and bring new meaning for me as I use them.
And the smell of a smoky campfire will easily remind me of the oh so delicious roasting chestnuts being sold by the many vendors along the river front.
I will also fondly remember the tapping your heart twice in acknowledgement and thanks, it's meaning something similar to Namaste. The God in me sees and acknowledges the God in you. These are the tender memories I will always carry with me and made my experience of Istanbul so special.
As I reflect on my time there it comes to me that beyond what I have already shared, there are 5 reasons that Istanbul is my new favorite city and am delighted to finally be sharing my photos and stories of each of them. In my upcoming blogs I will introduce you to the marketplaces, the Mosques, the Whirling Dervishes, the lesser known Asian side of Istanbul and starting today, to the neighborhoods and the people of Istanbul.
For me, the part of travel I always love the most is simply exploring the neighborhoods and meeting the people as I take my time to allow it's magic to reveal itself to me.
Each day my travel partner Karen and I would visit our favorite café, Datli Maya, for our morning meal. They call it "a small oven restaurant with a big heart" and this rang true for me. It also had some of the most delicious food I have ever eaten from traditional Anatolian recipes but with many gluten free and vegetarian offerings. Winding up the narrow stairway to the 2nd floor you are greeted by the 100 year old the samovar with never ending cups of Turkish tea and the delightful staff as you pass the by the open kitchen on your way. I was sad to say goodbye to my new friends here on my last day and wished I could bring this gem home with me to start each of my days with.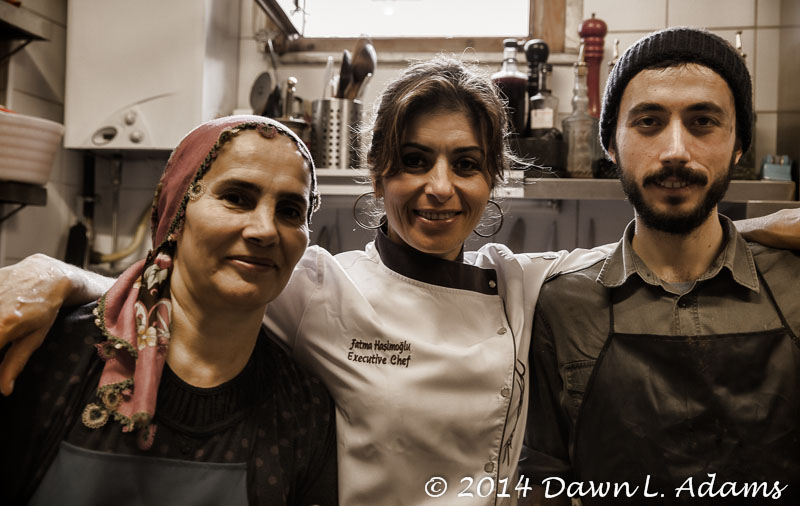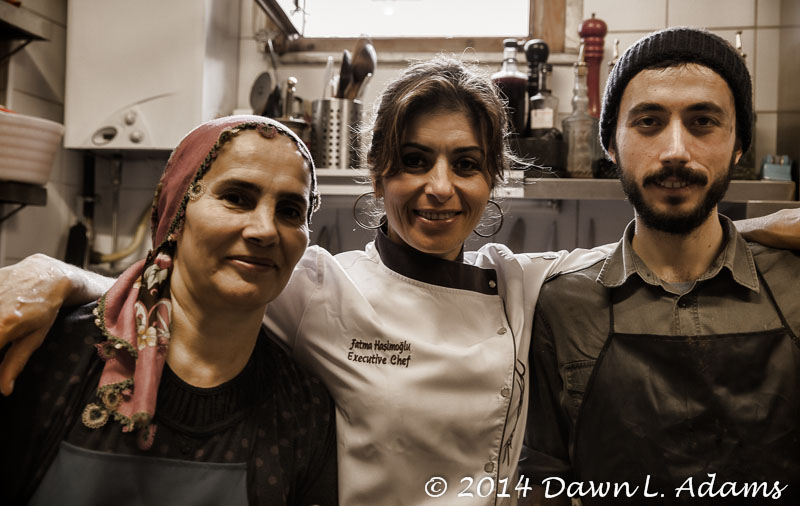 One of my favorite mornings was when I wandered down the narrow streets of what I would call 'hardware row' by the ship yards along the waterfront, definitely not a place your guidebook would direct you to. Unlike the American way of thinking, shops offering the same type of goods are usually grouped together in one area which is actually brilliant if you think about it. Need some hardware or paint? Just one place to go to find what you need instead of running all over town.
I so enjoyed how intrigued the men working here were to see a little blonde American out on her own with her camera in tow and how open and engaging they were, often inviting me to just sit and have tea and chat for a spell.
There was the forklift driver who was blinking his headlights at me to get my attention so I would take his picture and then made me promise it would be in my blog, so here it is …
And this endearing paint guy who was grinning from ear to ear because I wanted to photograph him and his brilliant colors ….
The streets of Istanbul are filled with magic, intrigue and many contradictions in the city where east meets west. Rough around the edges, yes. Beautiful, welcoming, and well worth the trip … absolutely yes!
Here are a few of my favorite images of the people and neighborhoods of Istanbul for you to enjoy.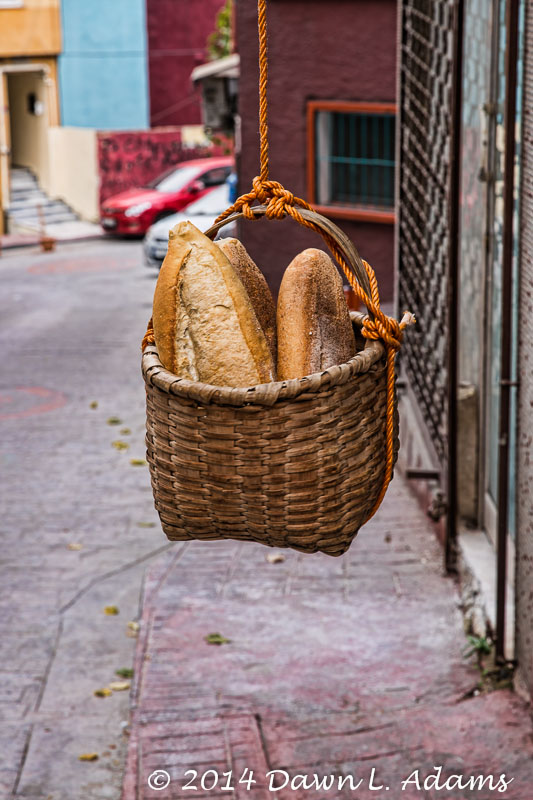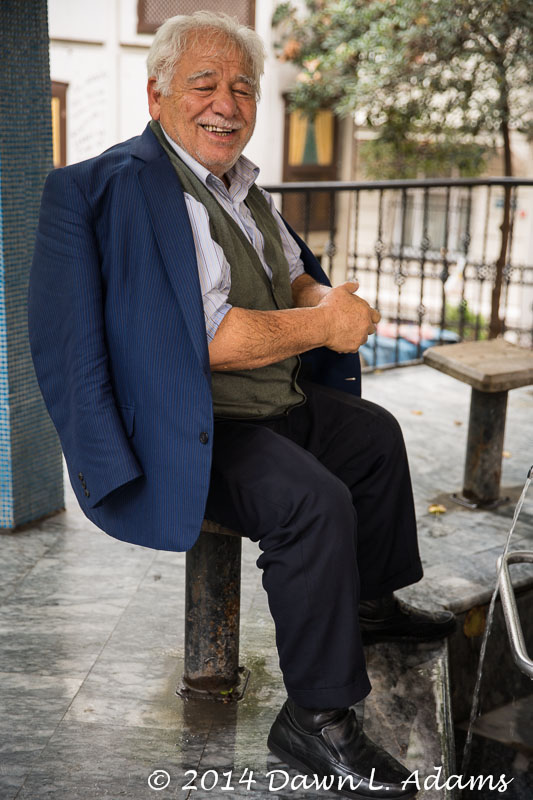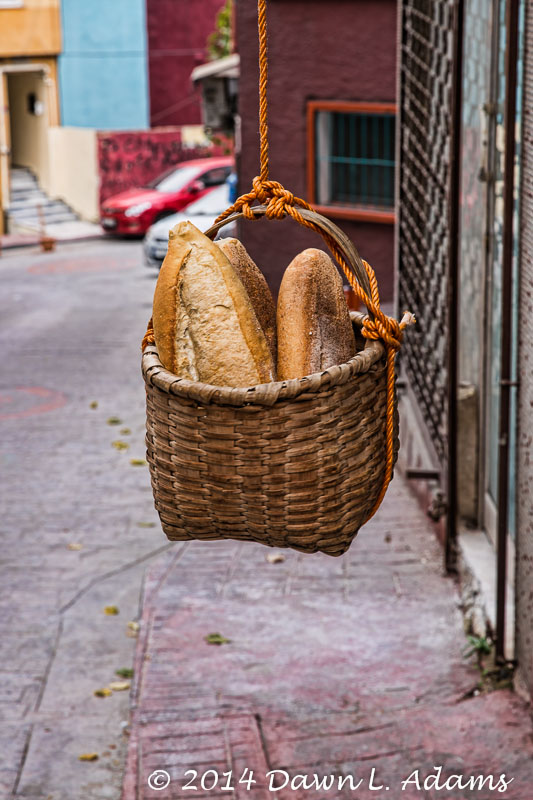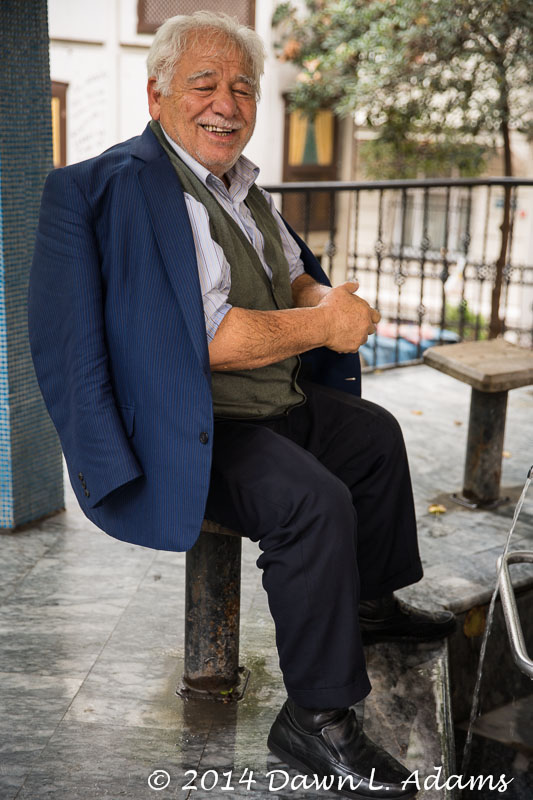 To see the entire gallery of images from Istanbul click here:
Until next time and a visit to the famous marketplaces of Istanbul …
XOXO, from me and lu