A Call to Prayer – The Magnificent Mosques of Istanbul
January 30, 2015
Istanbul's Mosques are truly magnificent, each one stunningly beautiful in its own way and almost beyond description. I can't imagine any comprehensive list of amazing places in the world to visit being complete without mentioning at least one of them. Below is one of my favorite photos captured at sunset, looking out of a window from within the Hagia Sophia towards the Blue Mosque.
In thinking about what I wanted to share with you about the Mosques we visited I was initially at a bit of loss for words as the history runs so deep I could easily write pages of information on each one of them. I realized that what I really wanted to share with you is my own unique and personal experience of being there and what it was like to be in the presence of the history, the rituals, and the overwhelming beauty.
For those of you who would like to read more about the history of Istanbul's Mosques, here are two great links that I found for you:
Beyond simply being in awe of the sheer beauty of it all, a big part of the experience for me and one that I found to be deeply moving, was the ritual call to prayer that is still such a vital part of this culture. In Turkey, you will hear the call to prayer 5 times a day beginning just before dawn and ending when the last light of day has disappeared. You will often see groups of Turkish men responding to the call just about anywhere you happen to be.
The call to prayer always stirs something within me when I hear it and I find it to be quite mesmerizing. For me it's about imparting my own meaning, being called to the God of my understanding, and taking a few minutes to simply turn within. I think it matters not what your Faith tradition is or even if you have one. A little time out to just be grateful and give thanks, or to acknowledge our oneness, is a good thing in my book.
I was also intrigued by the tradition of physically washing to prepare for prayer which is a tradition known as wudu. It symbolizes spiritual cleansing or purity in readiness for coming to God, and I am told that at this time "making an intention" is often part of the process. Outside of the Mosque it is common to see men preparing in this way before entering the Mosque such as in the photos below.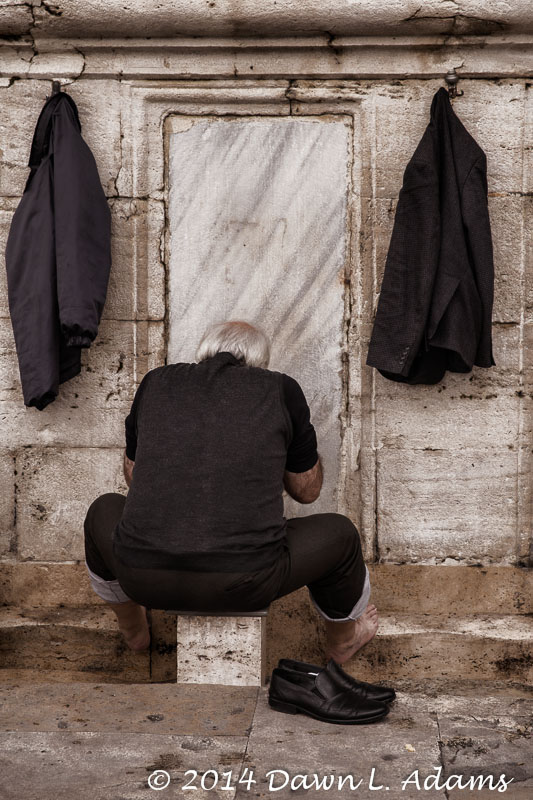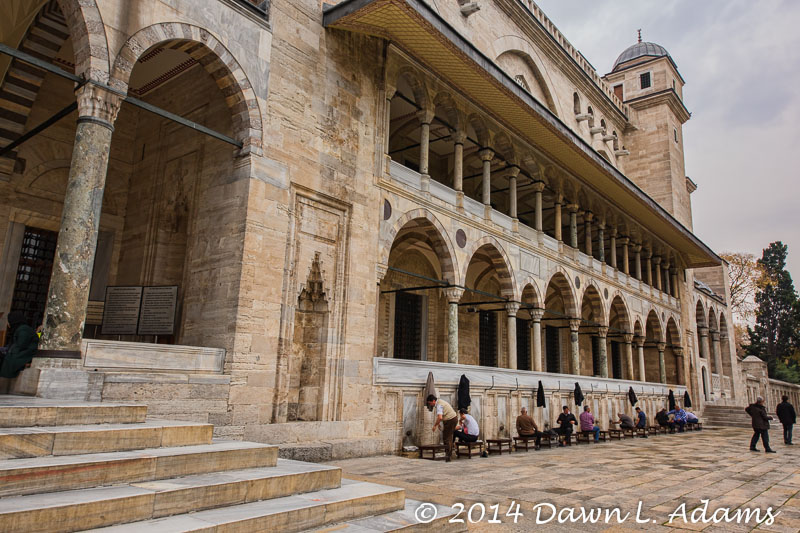 Birds are everywhere present in Istanbul and this is particularly so near the Mosques, with good reason. Tiny bird houses have been built into the walls of much of the architecture providing protection for them and are said to be symbolic reminders of love and compassion towards animals. There are vendors selling plates of bird food and it is common for locals to take a few minutes to feed the pigeons while coming or going to the Mosque for prayer. I'm not normally a big bird fan, particularly pigeons, but I have to say there was something about this that I found rather peaceful.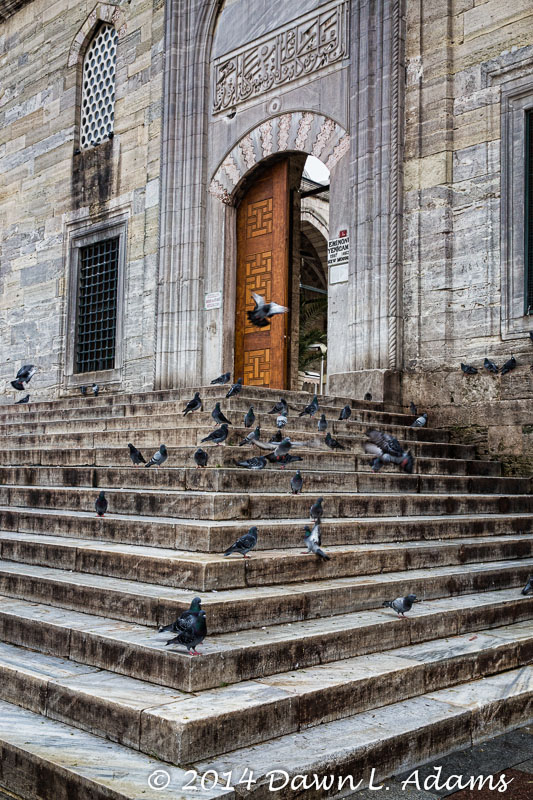 And so without further ado … here some of my favorite images of the Magnificent Mosques of Istanbul. I believe the images truly do speak for themselves.
Enjoy!
To see the entire gallery of images from Istanbul click here:
Until next week and a special treat …. the Whirling Dervishes of Istanbul.
XOXO, from me and lu