Urban Knit Bombing — The New Graffiti for the Peaceful Warrior
January 8, 2015
There is something about the graffiti here in Europe that I have found myself drawn to from the time of my arrival. I even wrote about it in one of my very first blogs and how I found it to be beautiful and intriguing, and for the most part expressive rather than destructive in nature.
If you haven't yet heard of urban knit bombing, also known as yarn storming, guerilla knitting, kniffiti, or graffiti knitting, it is a new form of street art or graffiti that has been appearing on city streets everywhere in recent years in a brilliant explosion of color and whimsy. It is fun, trendy, filled with energy and completely peaceful in its approach.
The colorful knitted pieces are showing up these days on just about anything the knitters can wrap their imagination around – trees, bollards, lamp posts, park benches, city monuments , bicycles – even telephone booths and buses. I first experienced knit bombing last summer while in a small town outside of London called Gravesend and found it completely fascinating. It has also brought a smile to my face on more than one cold and dreary winter day here in Dusseldorf as I make my way through the city's streets, usually on my way to yoga.
As it turns out, the originator of knit bombing is textile artist Magda Sayeg from Austin, Texas – my soon to be new home. Apparently she was motivated by "a selfish desire to add color to my world" when she first knitted a cover for the door handle of a shop she was managing at the time and the rest as they say, is history.
Magda also led an installation in Austin known as A Knitted Wonderland where she and approximately 170 volunteer knitters covered the trunks of the 99 cedar elms that populate The Blanton Museum of Arts Faulkner Plaza.
I found this lovely video of the event: Knitted Wonderland
Okay, so I can hear you asking by now, but what is the point ? Really ?
I think the point is as varied as are the participants. For some it is a simple as urban beautification or personal creative expression. For others it is more of a political statement wrapped up in a pretty package, but for me the common thread that is apparent is the love these knitters are finding and pouring into what they do. As I walk by the covered bollards each day on my way to yoga I not only smile but think to myself, that is love in action as there is clearly love in each and every stitch. And that is why for me, urban knit bombing is not only cool and fun, it is 'the new graffiti for the peaceful warrior'.
This moment is the only moment that matters …
Enjoy!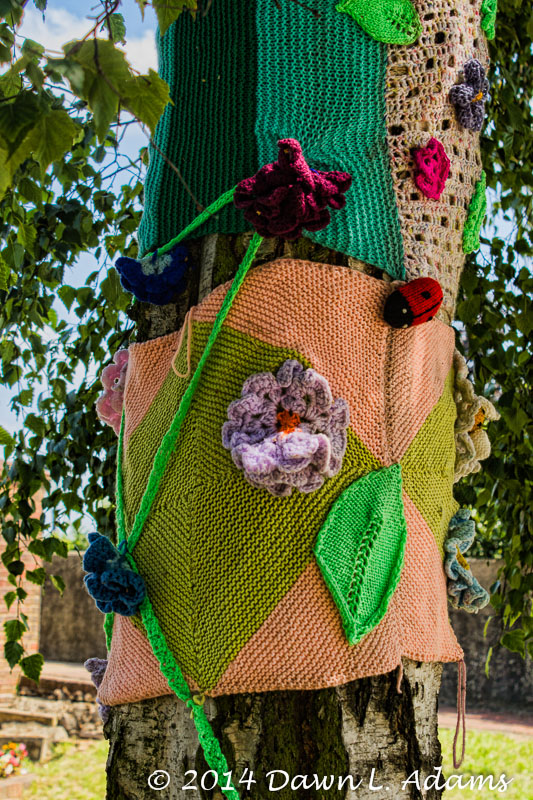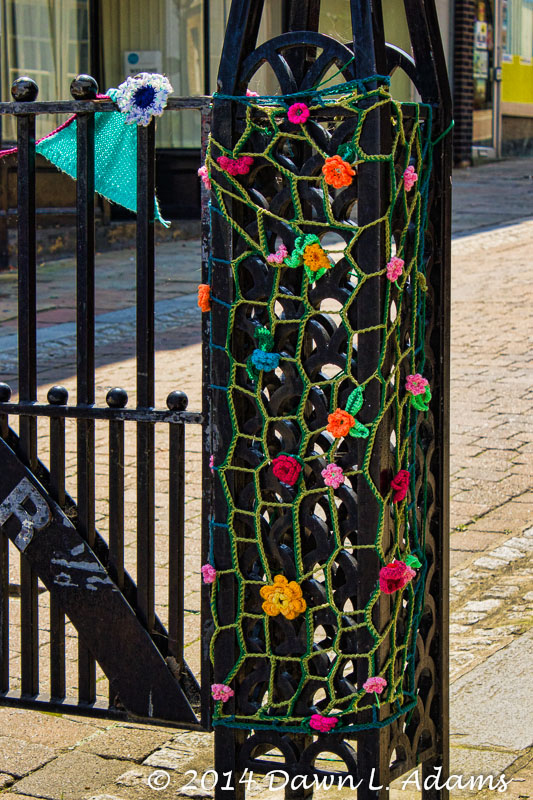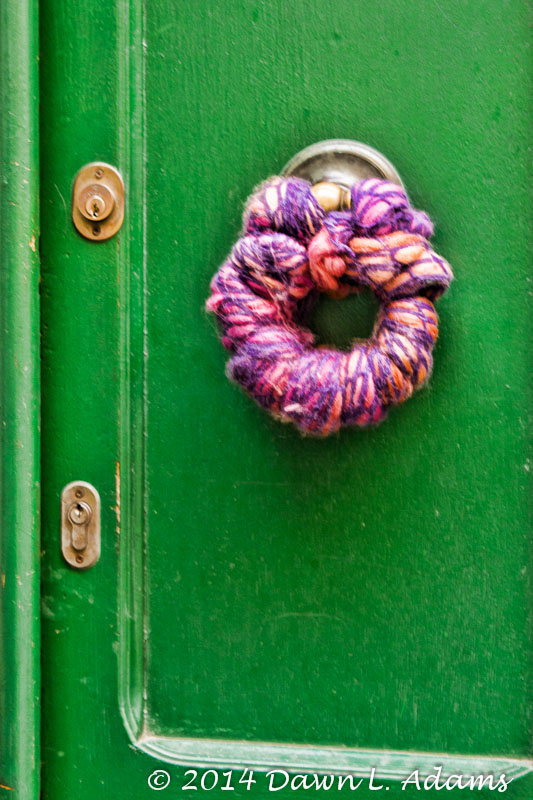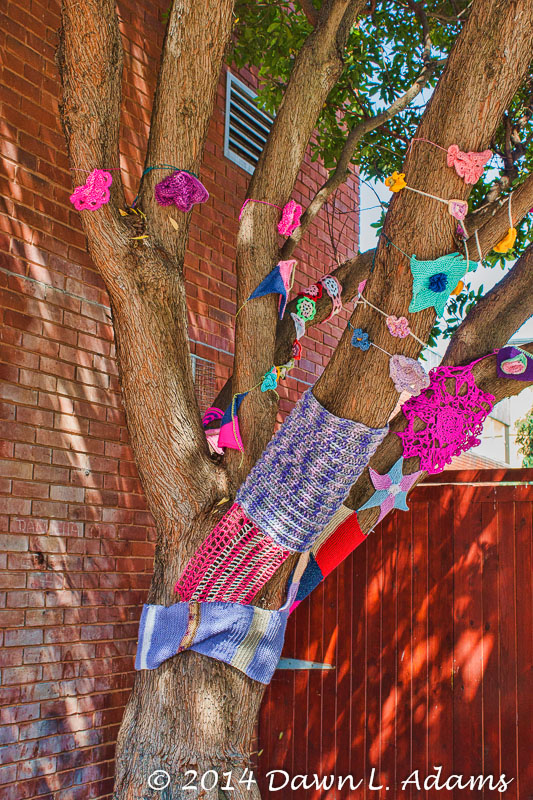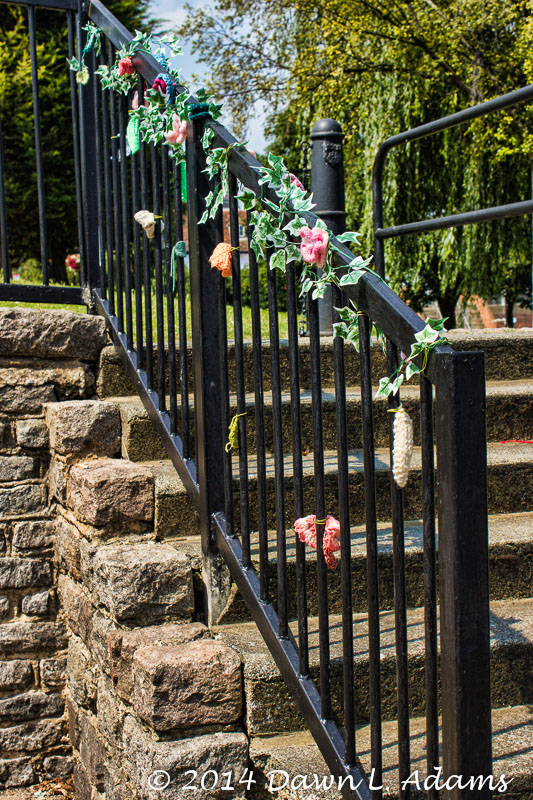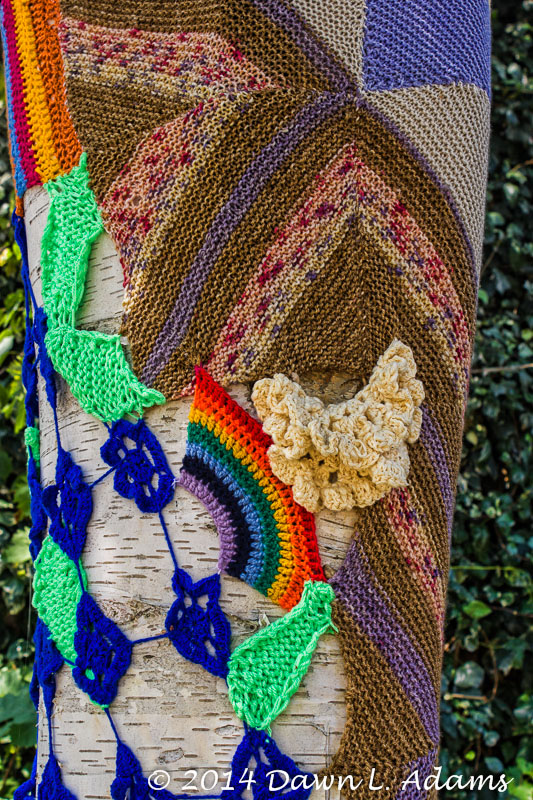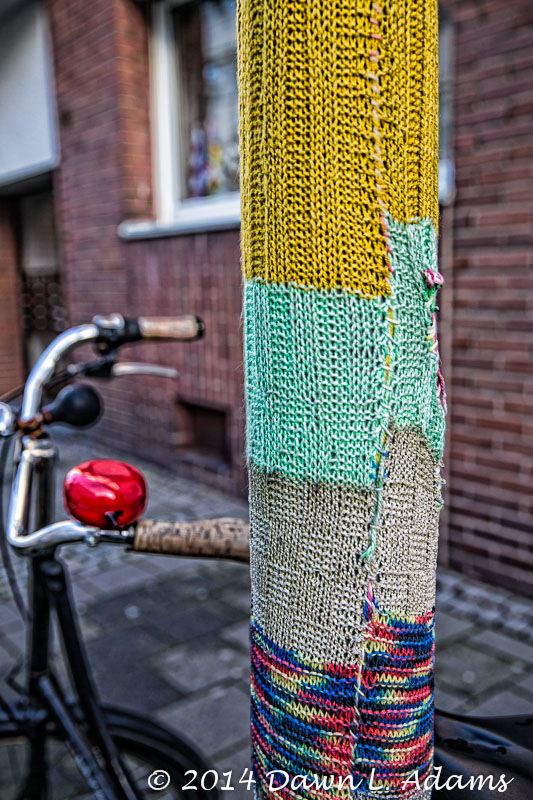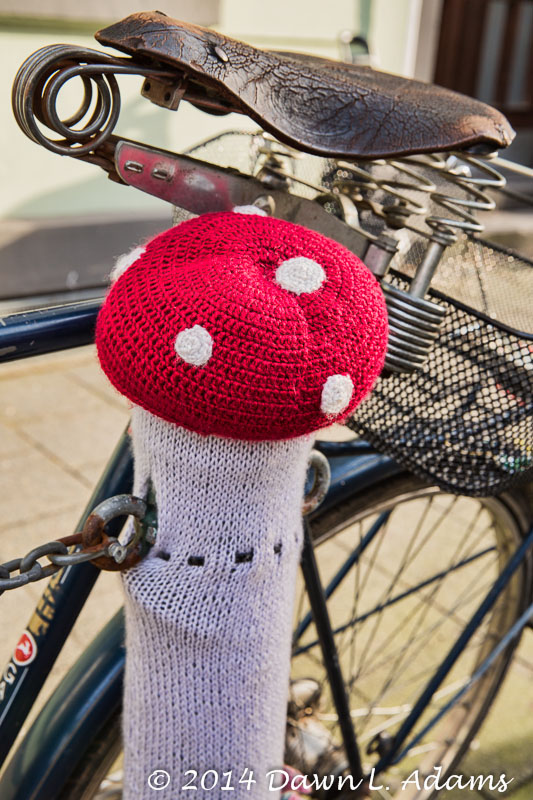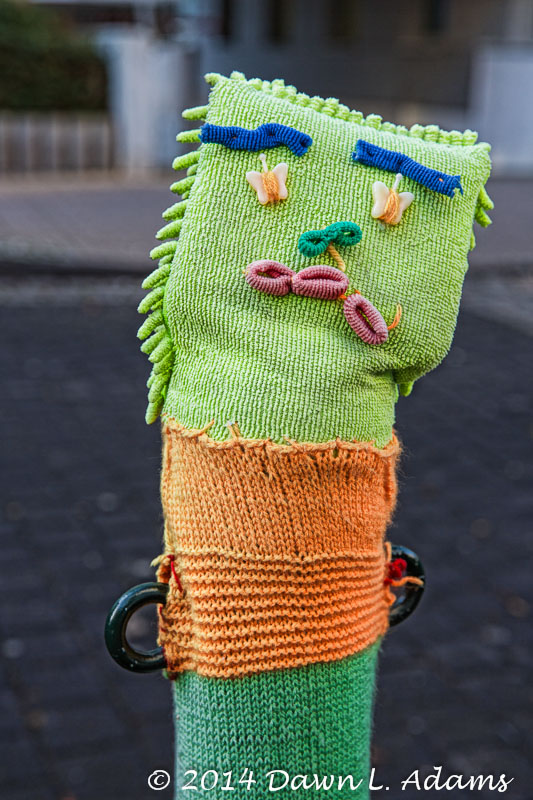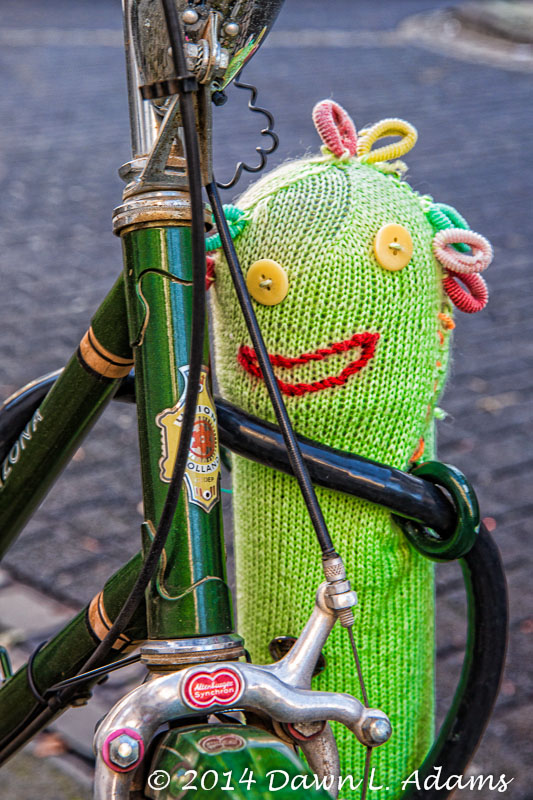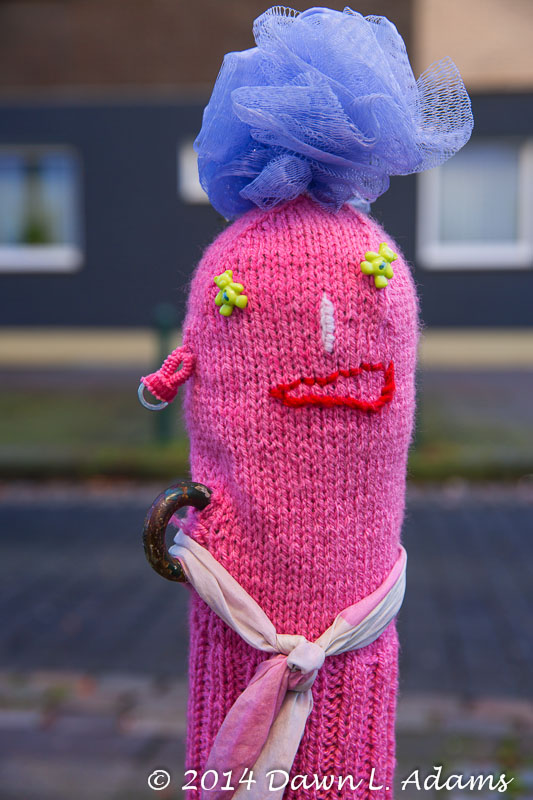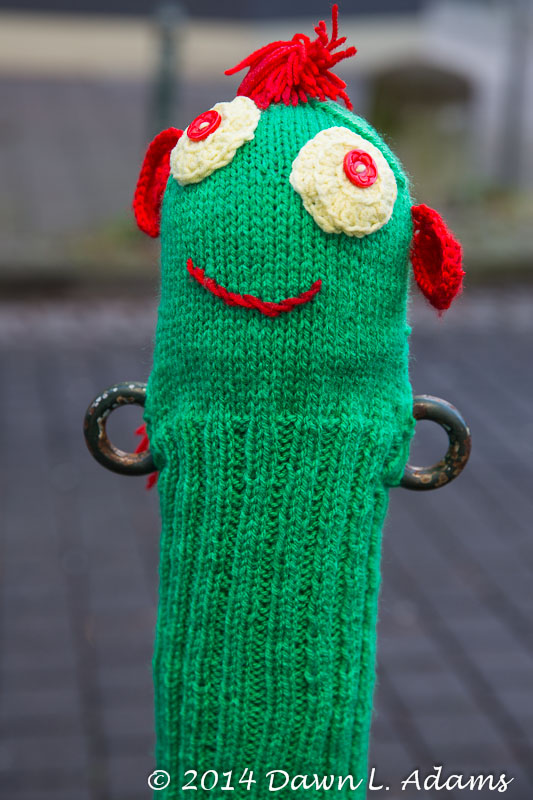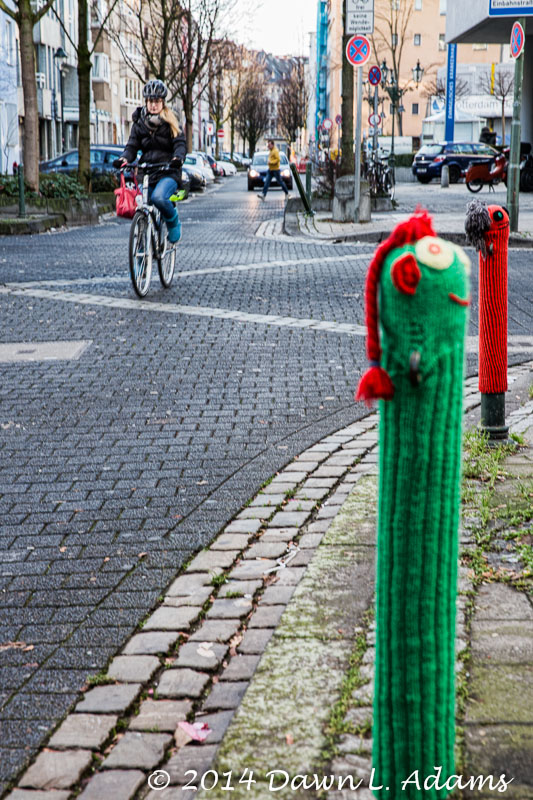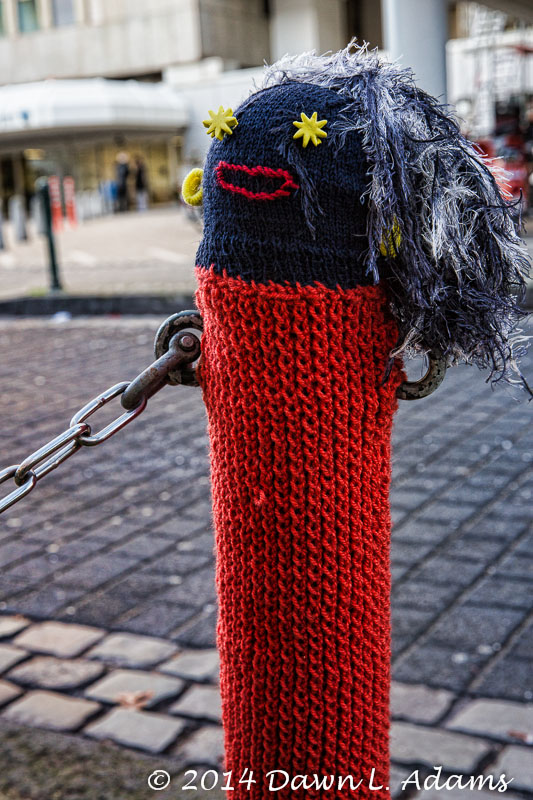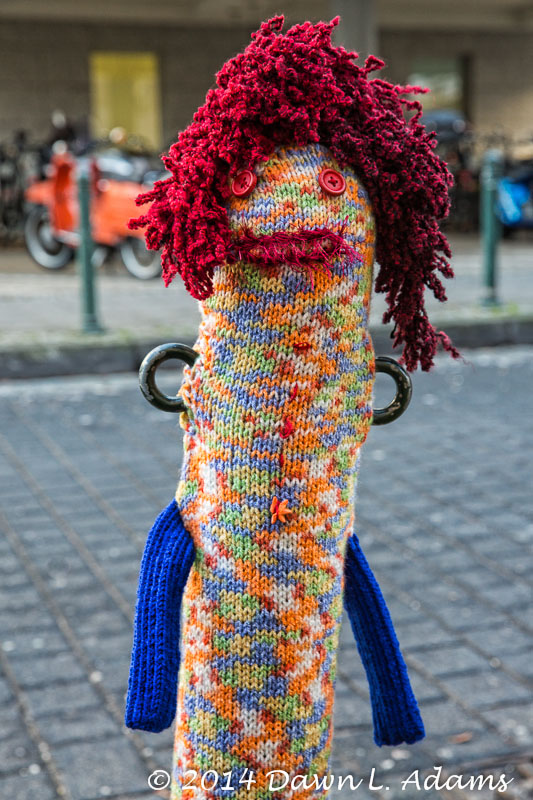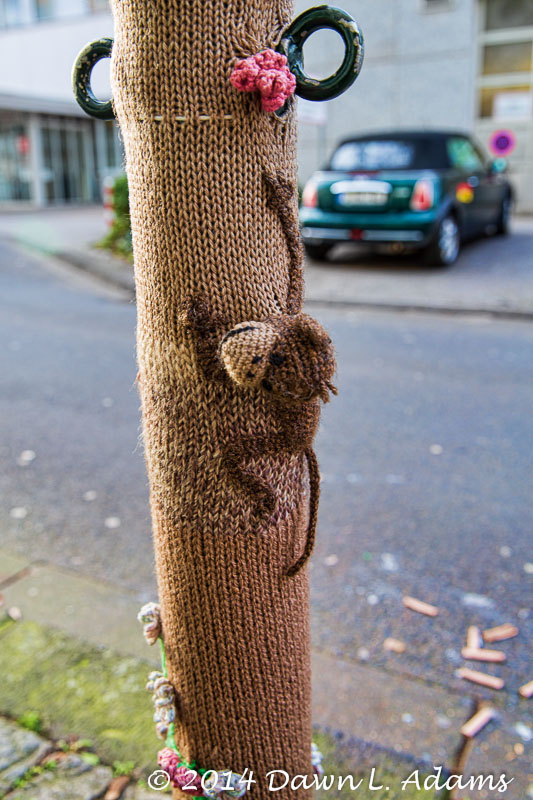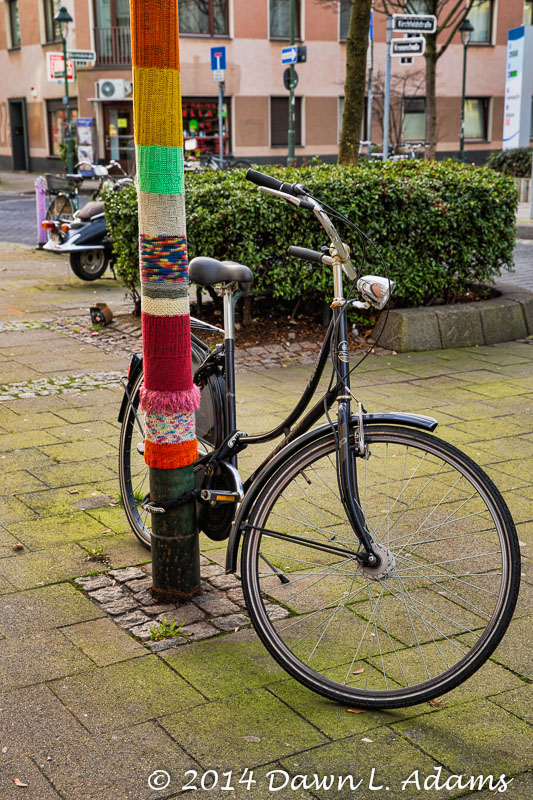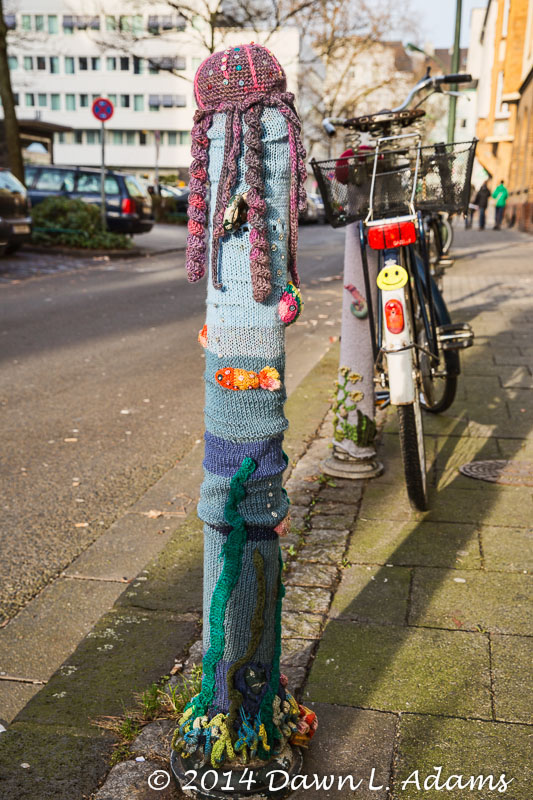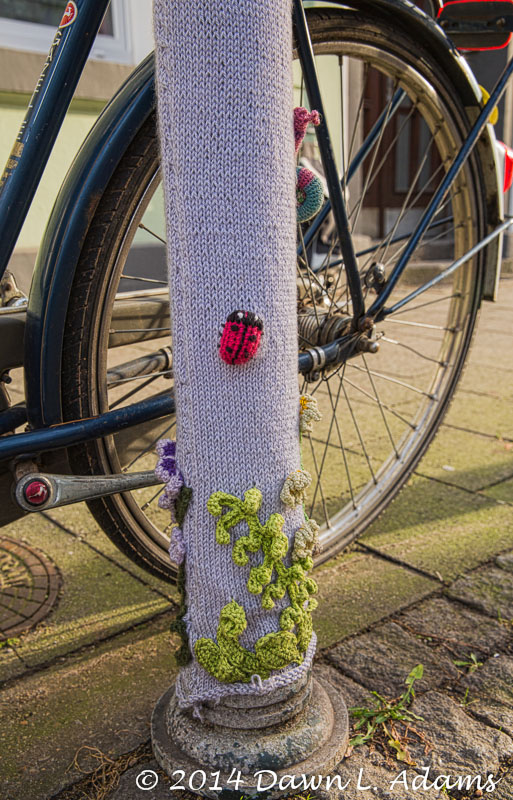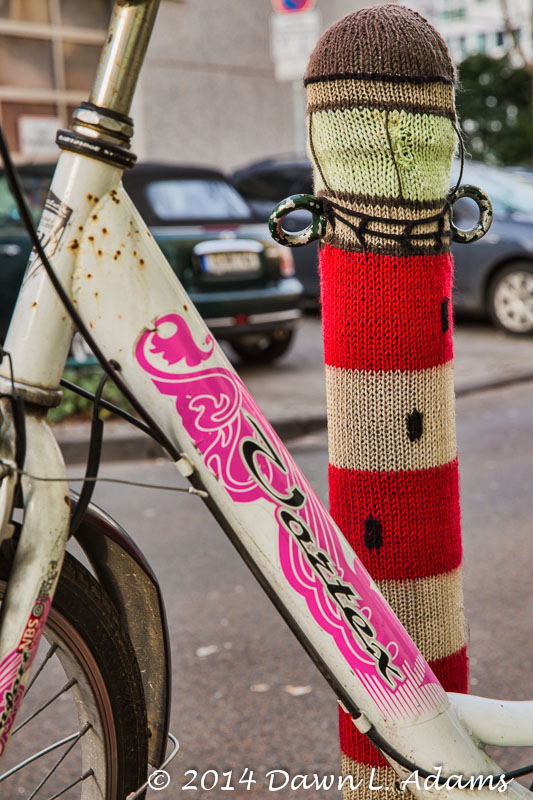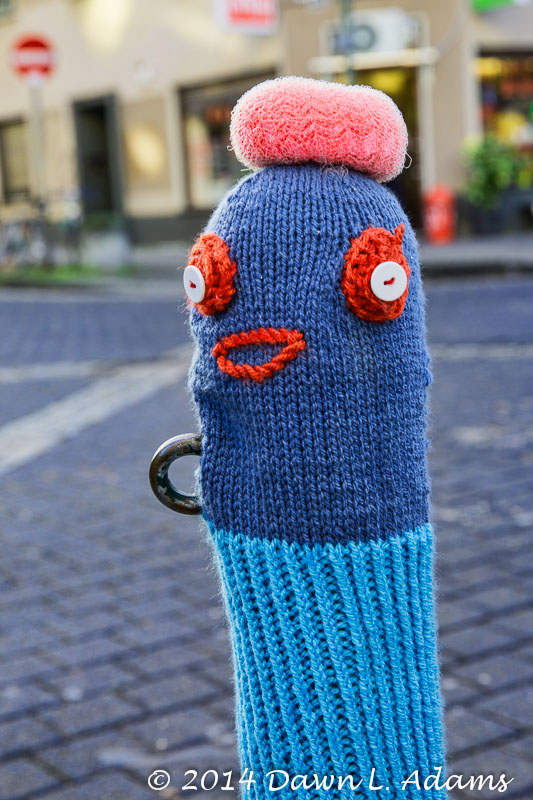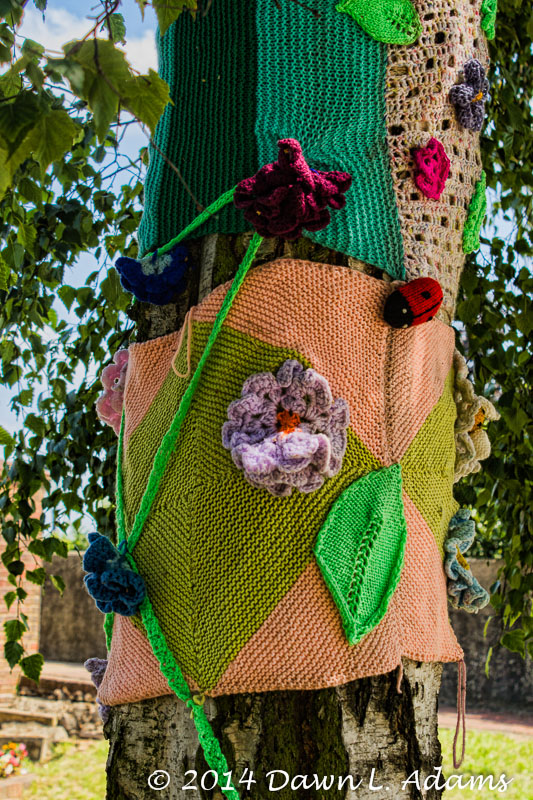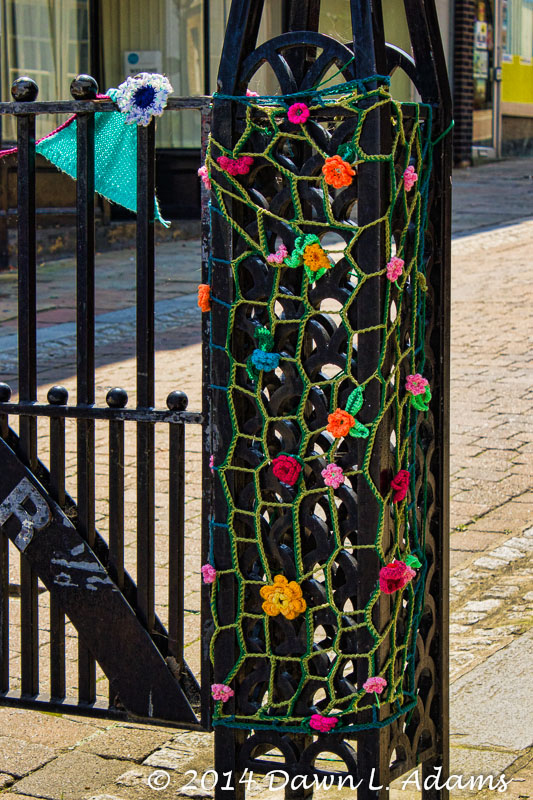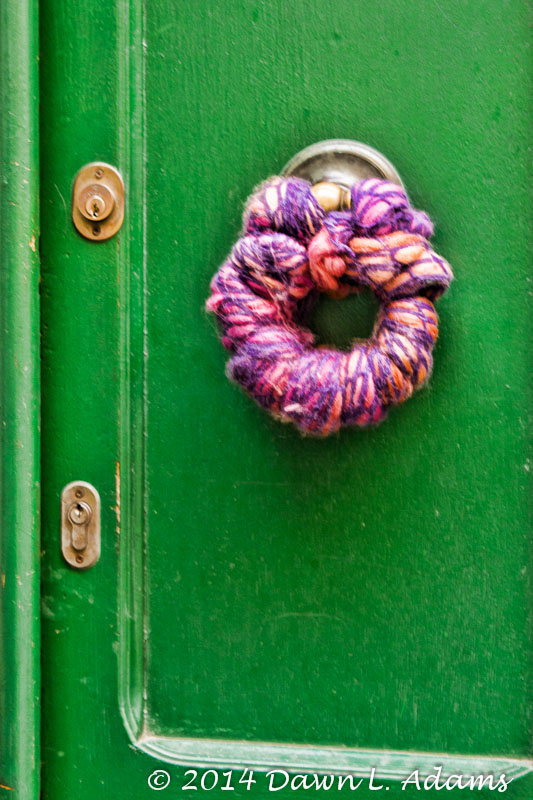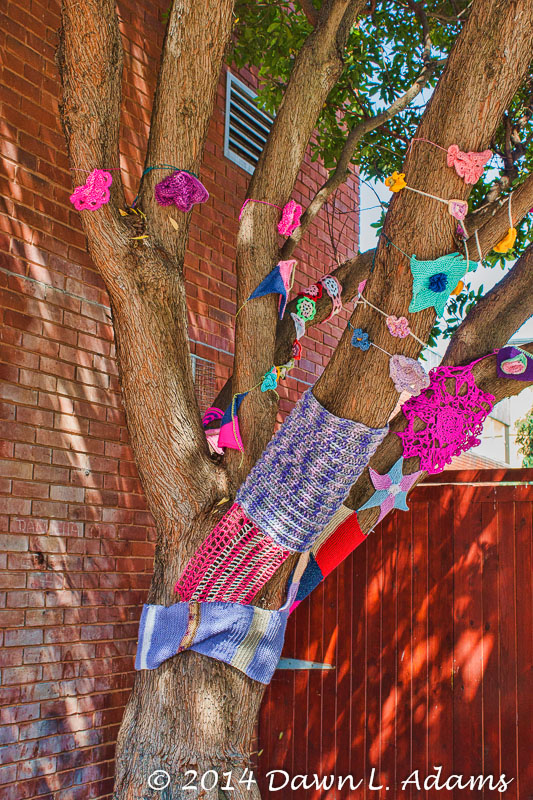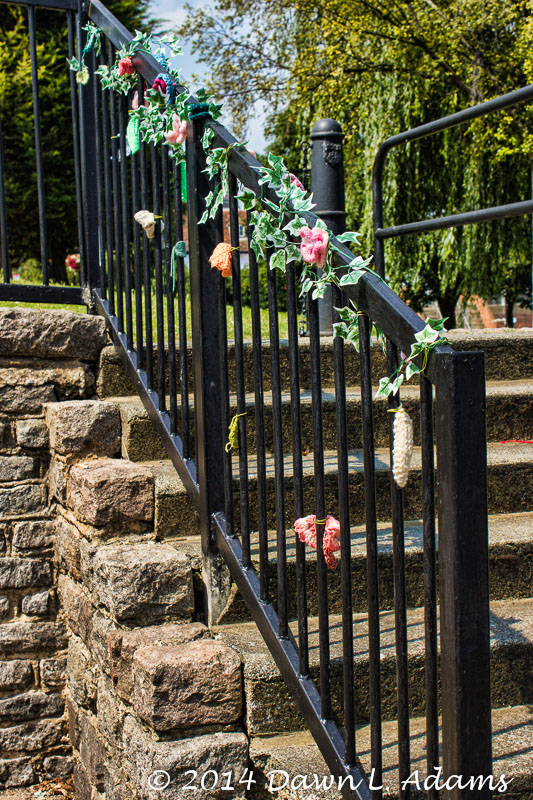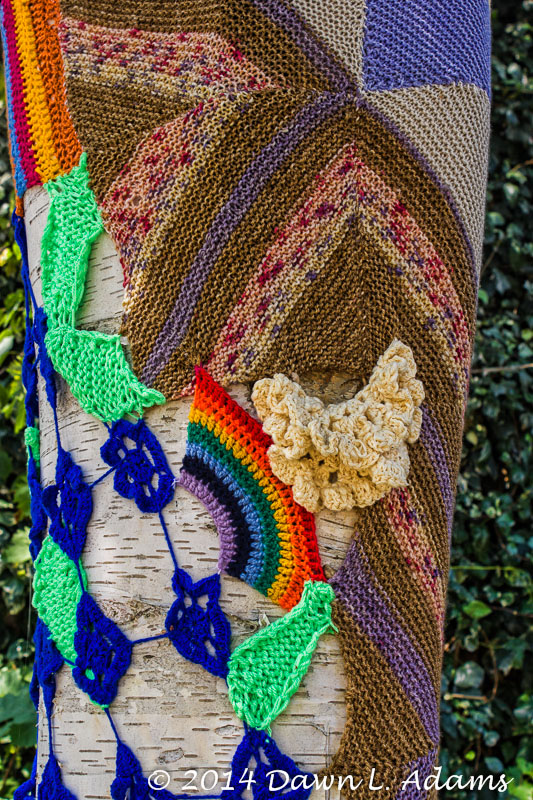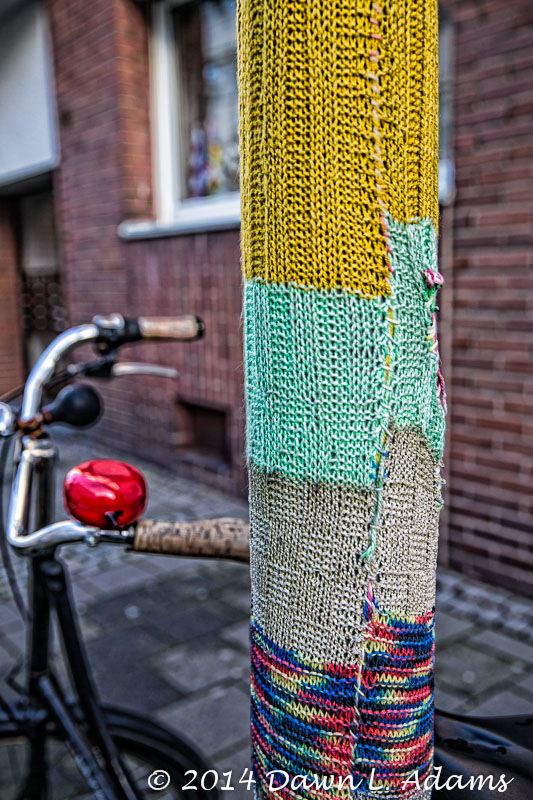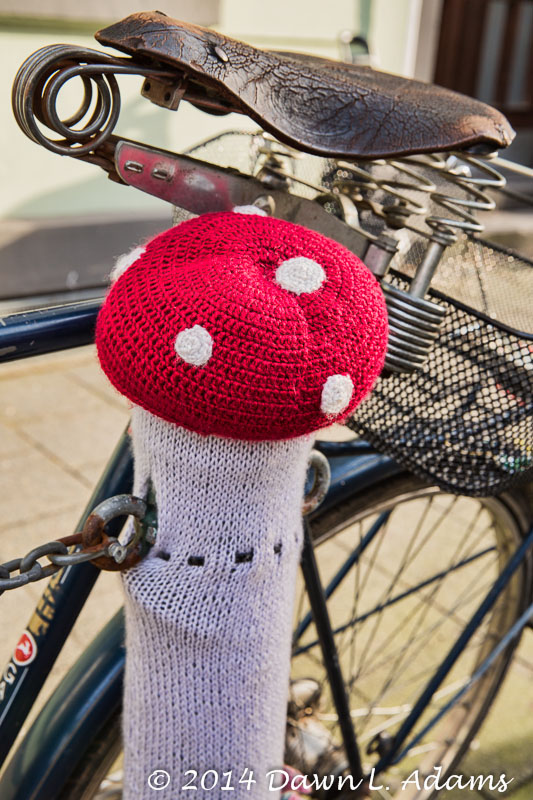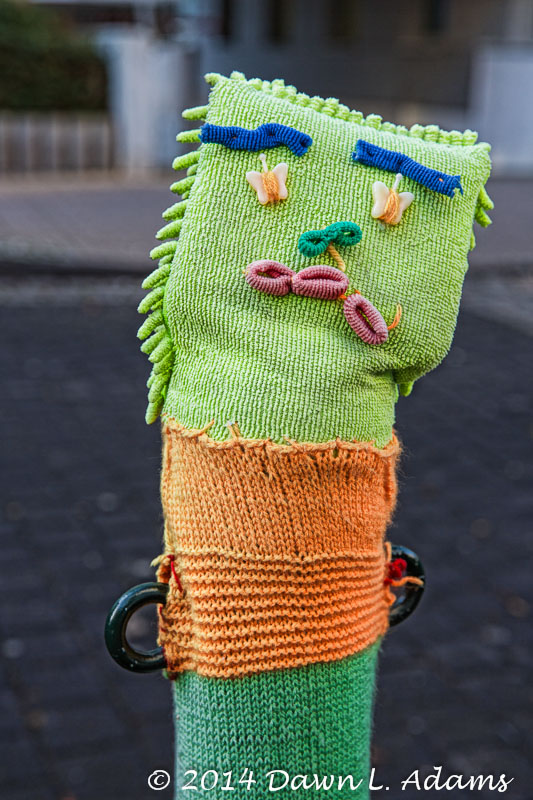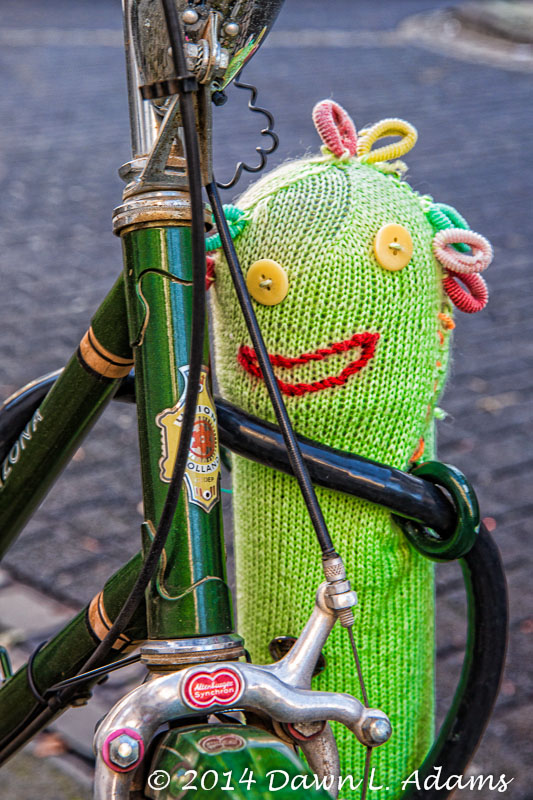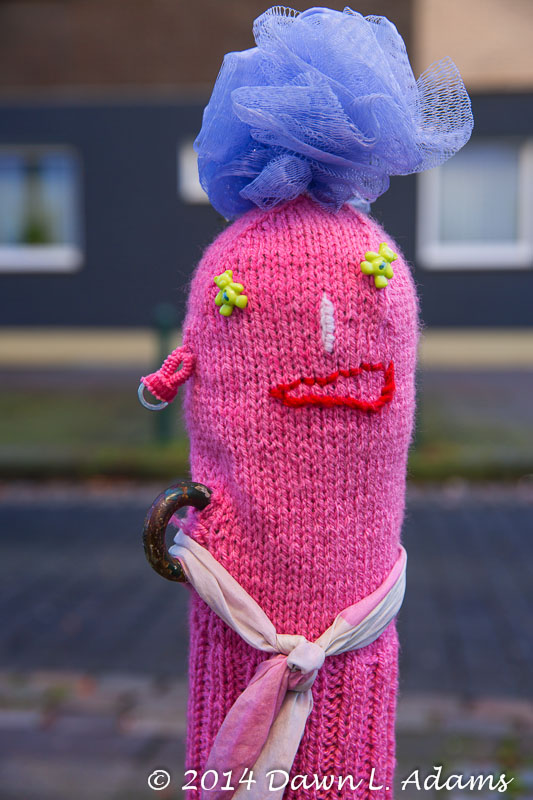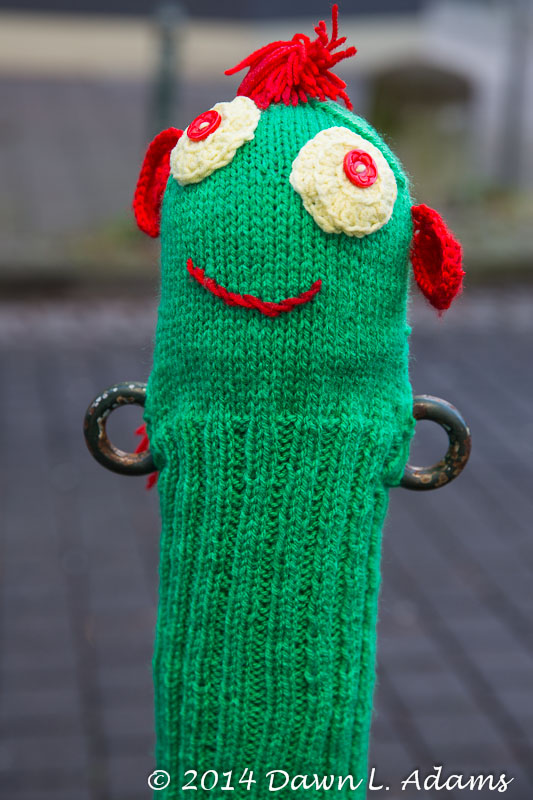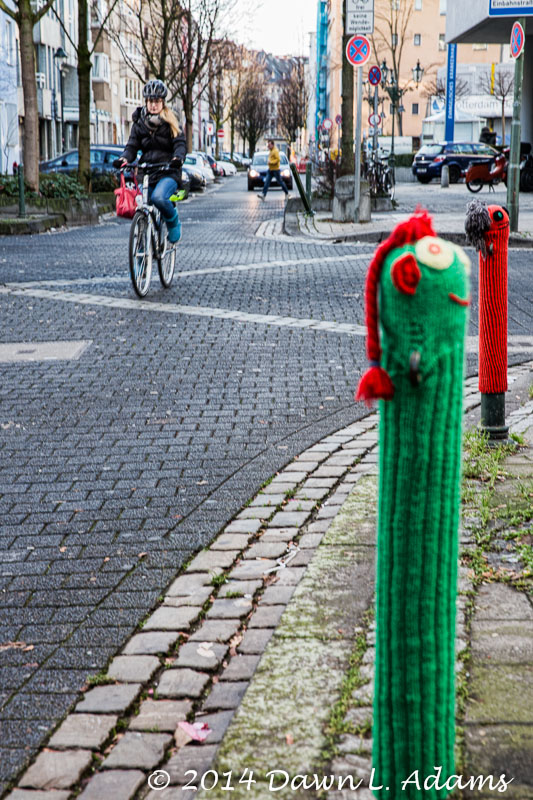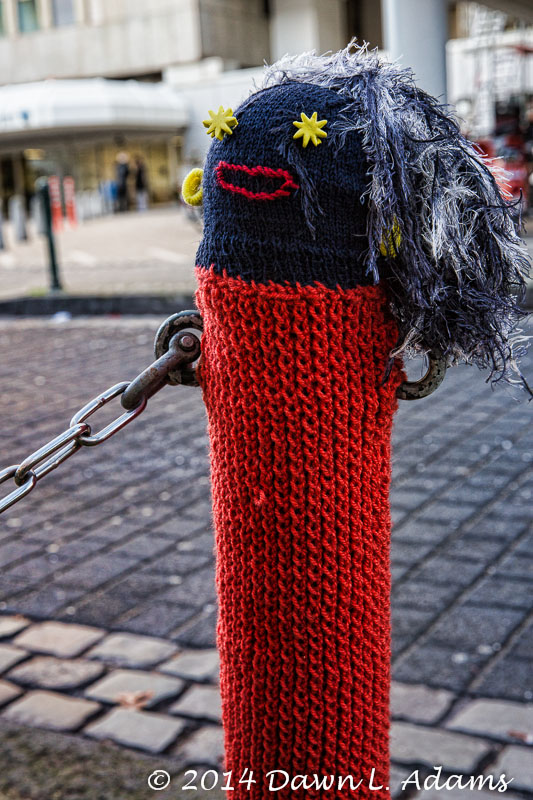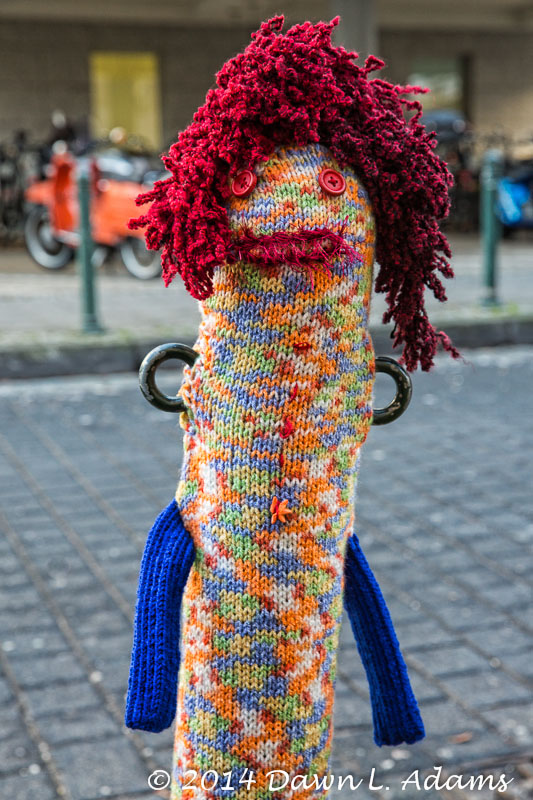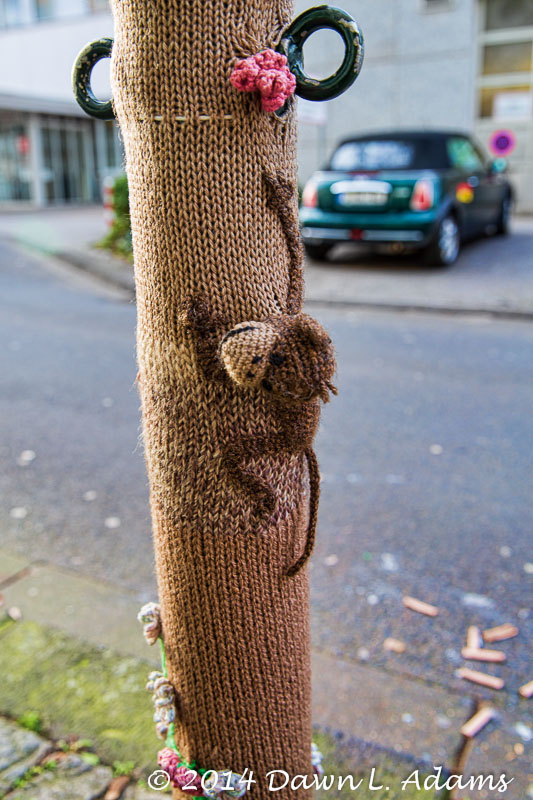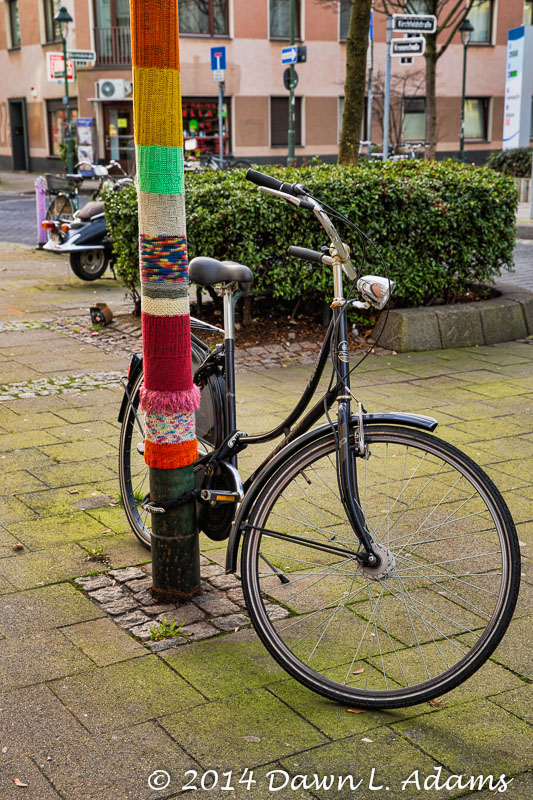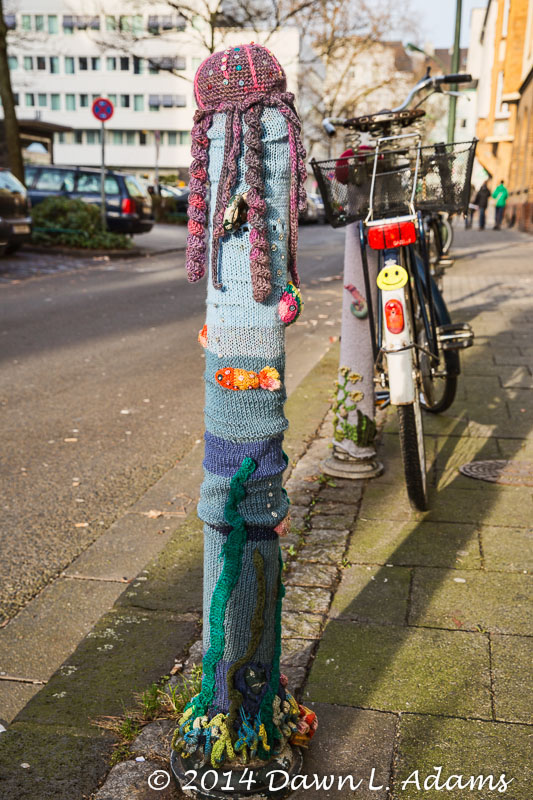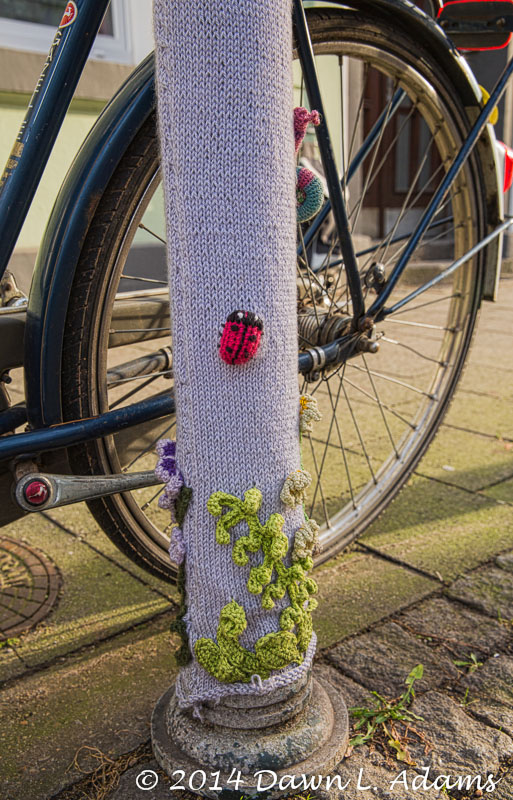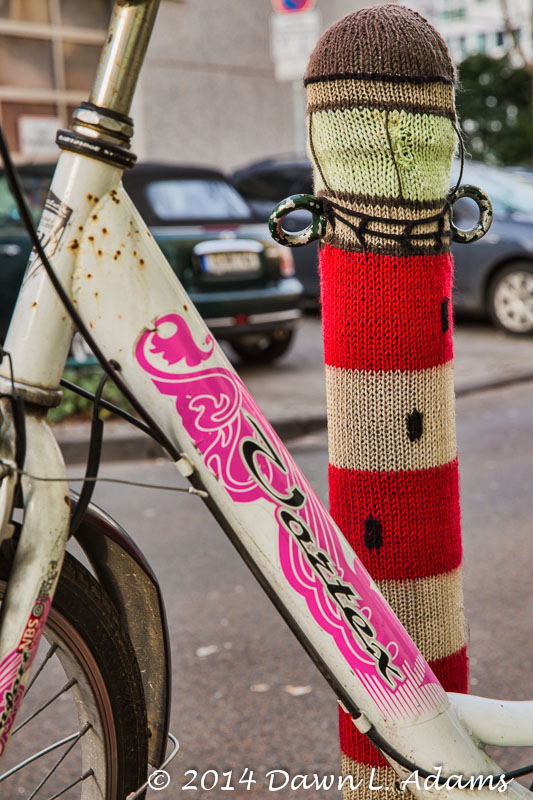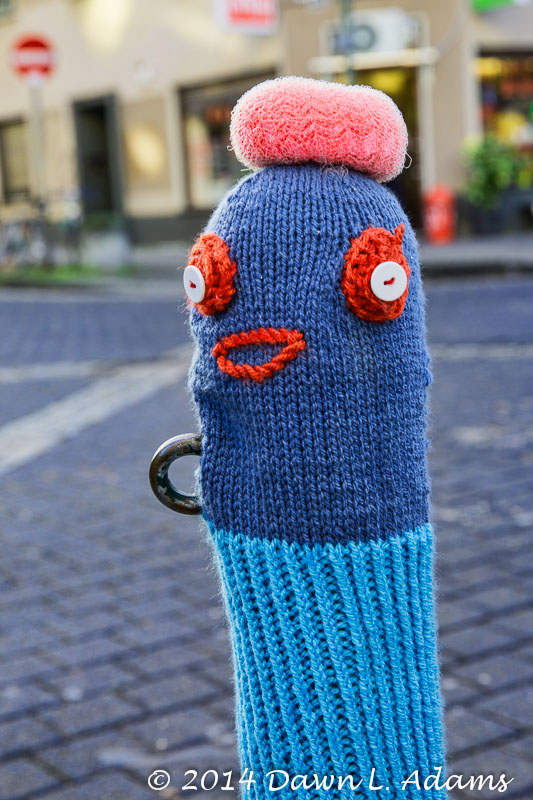 Until next time ….
XOXO, from me and lu