Istanbul – The City Where East Meets West
February 13, 2015
Did you know that Istanbul is the only city in the world that spans two separate continents, Europe and Asia? Who knew? Not me until I began researching for my trip last November and was thrilled to discover this fact and know that my feet would soon be standing once again on Asian soil …
It turns out that Istanbul is the only naturally occurring intercontinental city in the world. It lies in northwestern Turkiye (no, not a typo … TURKEY is a bird, TURKIYE is a country!) where the two continents are separated by a small body of water known as the Bosphorus Strait. Turkiye is surrounded on three sides by water, the Aegean, the Black and the Mediterranean Seas with the end result being more than 5000 miles of coastline. The Asian side is known as Anatolia while the European side is known as Thrace. Wow. I just love learning the meaning of these exotic words!
Here is a little map I found so you can see what it looks like:
As you can imagine, much of life in Istanbul is centered on the water ways and the Bosphorus is always bustling with activity. As you walk along the waterfront from the Galata Bridge you will be greeted by on onslaught of cruise boat company's all competing for your business, and all promising to have the best cruise at the best price. However if you want to enjoy the Bosphorus like a local, I say skip the cruise and take the commuter ferry instead.
It is always my preference when I travel to forgo the tourist version whenever possible and travel in the same manor the locals do, and here in Istanbul we found that we could make the crossing for just a few Turkish Lira and have a completely wonderful experience to boot. Being out on the water and viewing the Istanbul coastline from this vantage point was without a doubt my favorite part of our day on the Asian side of this magical city.
Grabbing a bag of the roasted chestnuts being sold along the waterfront before boarding is also something I would highly recommend. I had never actually had a roasted chestnut before, I had only heard about them in Christmas songs but believe me, they are as delicious as they look!
One of the things that stuck me most once we crossed to the "other side" was how it actually felt more European to me while the European side felt more Asian in many respects. We only saw a very small part of it while we there other than a crazy taxi ride across town that I will spare you the details of, but my impression for the most part was that it is largely made up of rather bland commercial buildings as well as suburbs with blocks and blocks of high rise apartments.
It is definitely the less "touristy" side, the energy is slower and significantly less hectic, but if you are interested in seeing how the people of Istanbul really live, this is the place to do it. I suspected that more than a part of one day is actually required to do it justice and fully explore and come to appreciate all that this side of the city has to offer.
One of the things I noticed here, and actually have pretty consistently throughout my time in Europe, is people taking time to just be people and enjoying the simple pleasures that life has to offer. Chatting with friends over a cup of tea, lingering over a well prepared meal or enjoying a favorite pastime, each of which become the rituals that make up daily life. The key ingredient here is that of taking time, a concept that has become increasingly foreign to an American life.
I have to admit that I haven't fully escaped my American ways while I have been here, but I have slowed down quite a bit and appreciate more than ever a simpler approach to life. As I begin the process of packing to return to that states, I find myself wondering if this is a quality I can pack up and bring home with me too or if will all too quickly become only a distant memory of life lived at another time and in another place.
I noticed that this art of "taking time" was very much alive and well as we walked the neighborhoods on this side of the city where sipping apple tea while playing a few rounds of backgammon was clearly the pastime of choice. It seemed that just around almost every corner we turned was a new group men huddled together seriously immersed in their game …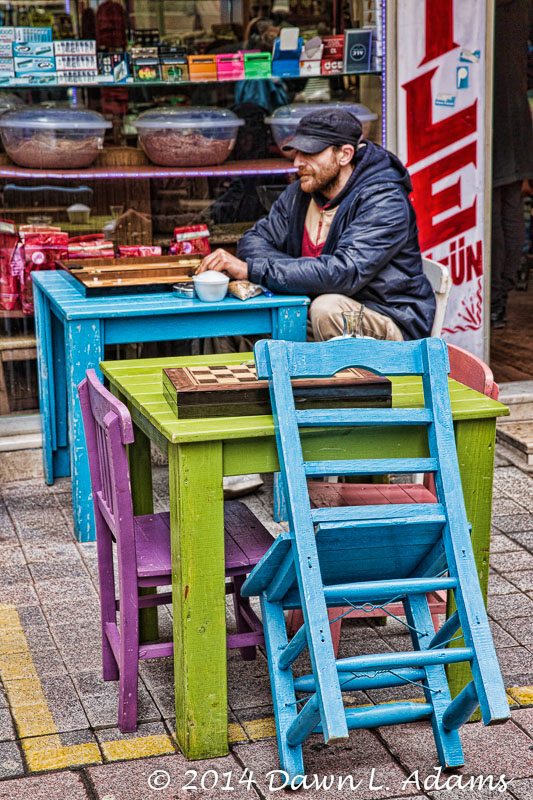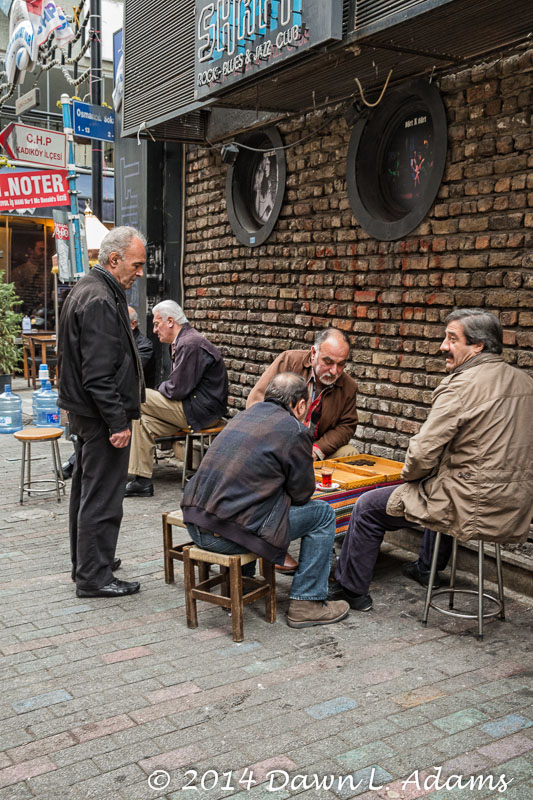 And of course there is another very Turkish pastime that would be impossible to miss which I have not mentioned until now and that is the prolific smoking of Nargile, also known as Shisha or Hubbly-Bubbly in Turkiye. Many people mistakenly think a hookah or water pipe is used to smoke hashish or some other type of drug when it is actually only a mild flavored tobacco. Flavors such as apple, mint, pear or peach are most common but apparently in the young trendy cafés they are offering new flavors such as cappuccino and herbal blends sans tobacco. Yeah, so I bet you're wondering about now if we chose to partake or not and all I can say is that "inquiring minds want to know" ….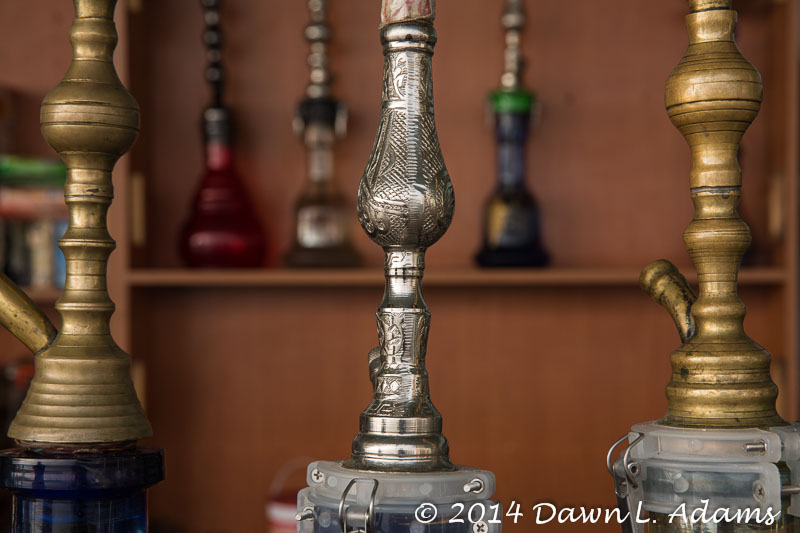 After a long day we made the trip back to Europe, exhausted but happy, and it was as magical as the crossing we made earlier in the day as you can see by these images I captured as we approached.
So before leaving the series on Istanbul, there is one more thing I feel compelled to share for all you cat lovers out there. Cats are literally everywhere in Istanbul and although they seem to mostly live on the streets, they also appear to be well fed and cared for. I read an article that said that many years ago a Sultan had declared that the cities cats were to be protected because of the service they provided by eating the rats and mice. They people were ordered not to harm them and it seems that to this day they are still obeying he Sultan's order.
I found a facebook page for a movie which was made about the cats of Istanbul and you can visit that page to learn more here:
So to the people of Istanbul and the cats they care for …. here are some of the lovely felines that graced our journey.
I will leave you and my series on Istanbul with a quote from the French poet, Alphonse de Lamartine:
"If one had but a single glance to give the world, one should gaze on Istanbul".
Thank you Istanbul!
To see the entire gallery of photos from my trip to Istanbul click here:
Until next, week and almost home!
XOXO, me and lu